PinkBananaBiz.com Articles
LGBTQFronts announcing Glitterbomb from LATV, representing the QLatinx World in New York in June 2019
December 11, 2018
Glitterbomb is an explosive pop-culture talk show hosted by an all gay Latinx Hollywood insider panel featuring Patrick Gomez, Alexander Rodriguez, and Enrique Sapene. Their queer Latinx perspective drizzled with wit, humor and first-hand insight into A-lister life gives Glitterbomb a festive and unique flavor that everyone can enjoy! Combining their experience in acting, radio and journalism ther...
| QLatinx/Hispanic ARTICLES | QLatinx/Hispanic HUB | #QueerLatinx | @IHeartQLatinx |
| Entertainment ARTICLES | Entertainment HUB | #GayMovies | @ILoveGayMovies |


Revry: The Streaming Service Trying to Take Queer Content Global
September 22, 2018
Revry is like Netflix for LGBTQ shows, music, and podcasts—and it wants to make them available everywhere.
| Baltics ARTICLES | Baltics HUB | #BalticPride | @ILoveGayBaltics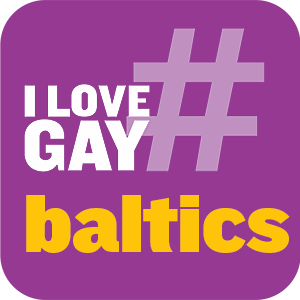 |
| Music ARTICLES | Music HUB | #GayMusic | @ILoveGayMusic |
| Entertainment ARTICLES | Entertainment HUB | #GayMovies | @ILoveGayMovies |


Get to know the new LGBT Entertainment company Sheekie
August 07, 2018
Sheekie is an LGBT+ Entertainment company, with ten years' experience in the entertainment industry they will be bringing something very special to the scene.
| UK ARTICLES | UK HUB | #GayUK | @ILoveGayUK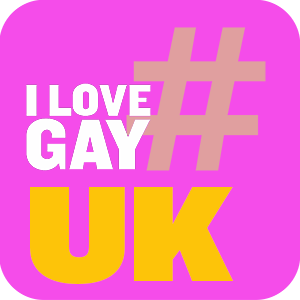 |
| Entertainment ARTICLES | Entertainment HUB | #GayMovies | @ILoveGayMovies |


Introducing our second Hero of Pride, Elizabeth Wallace
July 27, 2018
In celebration of the NYC arrival of World Pride 2019, The Mixx is honoring 12 individuals. Our second Pride Hero is writer Elizabeth Wallace, recent author of The Ambition Decisions: What Women Know About Work, Family, and the Path to Building a Life 
| New York City, NY ARTICLES | New York City, NY HUB | #GayNYC | @ILoveGayNYC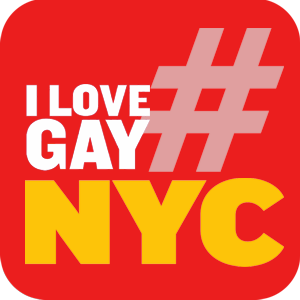 |
| Books & Literature ARTICLES | Books & Literature HUB | #GayBooks | @ILoveGayBooks |
| Entertainment ARTICLES | Entertainment HUB | #GayMovies | @ILoveGayMovies |


USC Annenberg Launches Annenberg Inclusion Initiative
November 17, 2017
The global leader in entertainment research has expanded its focus, renamed its groundbreaking Media, Diversity & Social Change Initiative, and created a new advisory board - Universal Music Group and other prominent members of the music industry join initiative to create measurable change for representation of women and underrepresented racial/ethnic groups
| Los Angeles, CA ARTICLES | Los Angeles, CA HUB | #GayLA | @ILoveGayLA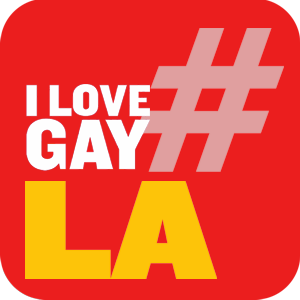 |
| Entertainment ARTICLES | Entertainment HUB | #GayMovies | @ILoveGayMovies |


Fusion's 'As American As' Campaign Gets Some American-Style Censorship
February 09, 2017
Little Black Book, Fusion's 'As American As' Campaign Gets Some American-Style Censorship. As a response to overbearing censorship, SS+K is releasing the images America wasn't ready for
| Advertising ARTICLES | Advertising HUB | #GayAdvertising |
| Entertainment ARTICLES | Entertainment HUB | #GayMovies | @ILoveGayMovies |


Logo Taps the Advocate and Out Magazine's Matthew Breen for Editorial Director
December 05, 2016
Click here to edit the Logo, the Emmy® award-winning and leading entertainment brand inspired by the LGBTQ community, today announced that Matthew Breen would be joining the network as Editorial Director. Breen comes to Logo from The Advocate and Out magazines, where he served as editor-in-chief and deputy editor, respectively
| Entertainment ARTICLES | Entertainment HUB | #GayMovies | @ILoveGayMovies |


Nine Amazing Startups Led by #LGBT Entrepreneurs Show Us How Great America Is
November 24, 2016
Nine amazing startups led by #LGBT entrepreneurs showed us what they're made of today at #StartOutDemoDay hosted by Twitt...

StartOut - View More Article Entries | View Business Listing
| New York City, NY ARTICLES | New York City, NY HUB | #GayNYC | @ILoveGayNYC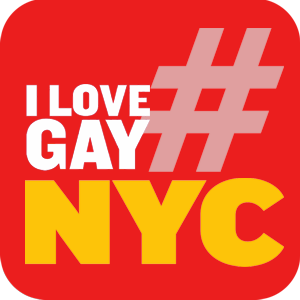 |
| Entrepreneur ARTICLES | Entrepreneur HUB | #LGBTBiz |
| Entertainment ARTICLES | Entertainment HUB | #GayMovies | @ILoveGayMovies |


Well, that didn't take long…Focus Group Radio is Back!
June 03, 2016
America's first radio talk show developed and created from an LGBT business point of view is back! But now, The Focus Group with Tim Bennett and John Nash is bigger, more accessible, and as irreverent as ever in delivering an entertaining look at the world of business.

Focus Group Radio - View More Article Entries | View Business Listing
| New York City, NY ARTICLES | New York City, NY HUB | #GayNYC | @ILoveGayNYC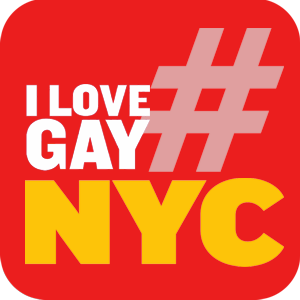 |
| Entertainment ARTICLES | Entertainment HUB | #GayMovies | @ILoveGayMovies |


Meet 'Boy Club', a Silly New Take on the Gay Magazine
May 14, 2016
The magazine is the brain-child of co-creators Kyle Raymond Fitzpatrick and Bobby Solomon, whose name you may recognize from his culture and design blog The Fox Is Black.
| Entertainment ARTICLES | Entertainment HUB | #GayMovies | @ILoveGayMovies |


28th Annual Lambda Literary Award Finalists Announced
March 08, 2016
The 28th Annual Lambda Literary Awards–or the "Lammys," as they are affectionately known–kick off another record-breaking year with today's announcement of the finalists. They were chosen from a record 933 submissions (up from 818 last year) from 321 publishers. Submissions came from major mainstream publishers and from independent presses, from both long-established ...
| New York City, NY ARTICLES | New York City, NY HUB | #GayNYC | @ILoveGayNYC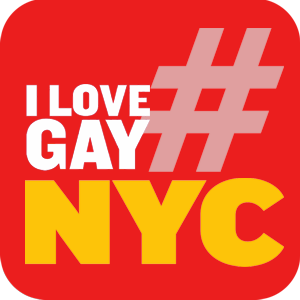 |
| Entertainment ARTICLES | Entertainment HUB | #GayMovies | @ILoveGayMovies |


Vimeo and Here Media to partner on LGBT programming
February 16, 2016
Today, Here Media, the world's leading LGBT media and marketing strategy firm, and video streaming platform, Vimeo partnered on a new initiative to spotlight the groundbreaking work being created by LGBT filmmakers.
| Movies & Film ARTICLES | Movies & Film HUB | #GayFilm | @ILoveGayMovies |
| Entertainment ARTICLES | Entertainment HUB | #GayMovies | @ILoveGayMovies |


New Axe campaign sets out to appeal to all men – whatever their sexuality
January 13, 2016
The campaign, which features vogue dancers in high heels, marks a shift away from stereotypical definitions of masculinity
| Dance ARTICLES | Dance HUB |
| Entertainment ARTICLES | Entertainment HUB | #GayMovies | @ILoveGayMovies |


Digital Digs: 5 LGBTs Currently Rocking YouTube
December 26, 2015
A look at the LGBT stars who seem right at home on social media, creating clever content for YouTube
| Socialite ARTICLES | Socialite HUB |
| Entertainment ARTICLES | Entertainment HUB | #GayMovies | @ILoveGayMovies |


Why This 25-Year-Old Marketing Star Left His Job at YouTube to Launch a Philanthropic YouTube Channel
October 13, 2015
In tapping into a conversation about LGBT rights that was already humming across YouTube, Raymond Braun struck philanthropic -- and marketing -- gold.
| Entertainment ARTICLES | Entertainment HUB | #GayMovies | @ILoveGayMovies |