#GayOhio Featured Content
Here are Cincinnati's most (and least) gay-friendly companies: SLIDESHOW
January 07, 2014
Inside the nation's largest companies, benefits for same-sex couples rose dramatically in 2013.
| Cincinnati, OH ARTICLES | Cincinnati, OH HUB | #GayOhio | @ILoveGayOhio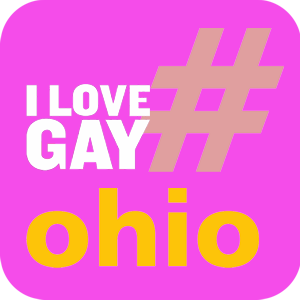 |
| Business ARTICLES | Business HUB | #LGBTBiz | @ILoveLGBTBiz |


#GayOhio Region & Business Listings
What Are They Saying About #GayOhio?
Featured #GayOhio Social Network Feed
May 05, 2015




Covington publisher branches out with magazine for LGBT community
Cincinnati has come a long way on gay rights issues and a local publisher hopes to capitalize on that. Michael Monks, of the River City News, has launched Unite Cincinnati. It's the city's only magazine targeting the LGBT community.In a corner office behind a Covington bookstore, Monks and Chuck Beatty un-boxed the latest issue of Unite Cincinnati. We think this is the gay magazine that straight people are going to feel really comfortable reading in public, said Monks.Monks, who also runs River City News out of the same office, is Unite's publisher. Beatty is the editor in chief. They ...


January 07, 2014

Here are Cincinnati's most (and least) gay-friendly companies: SLIDESHOW
Inside the nation's largest companies, benefits for same-sex couples rose dramatically in 2013.

Join Our E-Mail List

Click Here

Click Here
---
- PinkBananaMedia.com
- ILoveGay.LGBT
- ILoveGay.NET
- GayRelevant.com
- LGBTWeek.NYC
- LGBTBrandVoice.com
- LGBTBizTech.com
- LGBTBold.com
- LGBTNew.Media
- LGBTDestinationMarketing.com