PinkBananaBiz.com Articles
"Inclusion Is in Our Ethos" — a Q&A with Civil Jewelry Founder Blakely Thornton
October 23, 2021
Today we're talking with Blakely Thornton, the founder of Civil Jewelry, an inclusive and sustainable custom jeweler. Daylight is proud to partner with Civil through our Merchant Rewards Program, which gives you up to 10% cash back for spending at LGBTQ owned and allied businesses. Daylight: Tell us a little about your business and what […]
| Business ARTICLES | Business HUB | @ILoveLGBTBiz |


Cathedral City's viral 'Old Gays' meet LGBTQ youth where they are: TikTok
September 26, 2021
Four friends become internet sensations with 2.5 million followers on TikTok, including Rihanna, Drew Barrymore and Oprah Winfrey.
| Palm Springs, CA ARTICLES | Palm Springs, CA HUB | @ILoveGayPS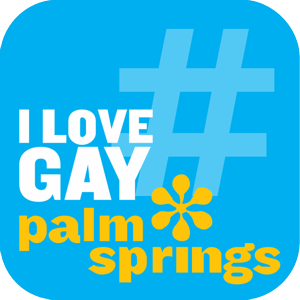 |
| Seniors ARTICLES | Seniors HUB | @ILoveGaySeniors |
| Business ARTICLES | Business HUB | @ILoveLGBTBiz |


Top Level Design Releases First Year Impact Report for .gay Domains Alongside Second Season of LGBTQ Webseries on Revry TV
September 17, 2021
Domain registry Top Level Design releases its inaugural Impact Report for .gay domains, covering community impact and giving through 2020.
| Business ARTICLES | Business HUB | @ILoveLGBTBiz |


BBC journalists Ben Hunte and Sophia Smith Galer join Vice World News
September 07, 2021
Vice is stepping up its international news coverage with two BBC hires. Ben Hunte, the BBC's first LGBT correspondent, and Sophia Smith Galer, the BBC World Service reporter who made a name for herself using TikTok, are joining Vice World News as senior reporters based in London. Vice World News launched last year to build … Continue reading "BBC journalists Ben Hunte and Sophia Smith Galer j...
| UK ARTICLES | UK HUB | @ILoveGayUK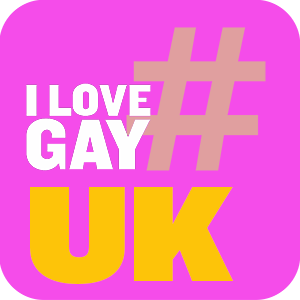 |
| Writer ARTICLES | Writer HUB | @ILoveGayWriters |
| Business ARTICLES | Business HUB | @ILoveLGBTBiz |


PrideLife Anniversary Fuels New PSA-Like Campaign
September 01, 2021
The World's Only LGBT-Certified Business Selling Domain Names Calls On Others To Support LGBT-Owned Business - Bringing LGBT-ownership into the domain registrar industry was long overdue back in 2019 when PrideLife initially launched, and our partnership with over two dozen LGBTQ organizations since has helped benefit an underserved consumer group in just two short years. Today, our mission moves ...
| Pride ARTICLES | Pride HUB | @ILoveLGBTPride |
| Business ARTICLES | Business HUB | @ILoveLGBTBiz |


See you in Atlanta for the IGLTA Convention
August 30, 2021
I don't know about you, but next week's IGLTA Convention in Atlanta has more meaning than usual... for most of us, it's our first real convention/conference in the "real world" that we'll be attending since COVID struck in March 2020. Talking to other attendees, the build up of anticipation and excitement seems to be already taking hold for those who have made the choice to mask up, get ...
| Atlanta, GA ARTICLES | Atlanta, GA HUB | @ILoveGayAtlanta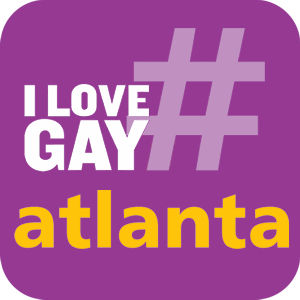 |
| Business ARTICLES | Business HUB | @ILoveLGBTBiz |


What brands can learn from LGBTQ+ storytelling in gaming
August 13, 2021
LGBTQ+ representation in culture and media has grown significantly over the last several years. Companies that once lacked LGBTQ+ visibility in their creative are now considering how to represent this cohort more regularly. Over the past 32 years, the GLAAD Media Awards have recognized stories that bring positive, accurate […]
| Gaymer ARTICLES | Gaymer HUB | @ILoveGayFandom |
| Business ARTICLES | Business HUB | @ILoveLGBTBiz |


It's been one pivot after another for the 19th — the start-up news site about gender and politics
August 04, 2021
It's an object lesson in how change demands change, and how to respond.
| Activist ARTICLES | Activist HUB |
| Business ARTICLES | Business HUB | @ILoveLGBTBiz |


Over the Rainbow: How Brands Can Take Action with Advertising Beyond Pride Month
July 20, 2021
LGBTQ+ consumers want brands to expand inclusive messaging throughout the year, which can help advertisers build ongoing connections with the community.
| Pride ARTICLES | Pride HUB | @ILoveLGBTPride |
| Business ARTICLES | Business HUB | @ILoveLGBTBiz |


LGBTQ journalists association honors 'National Coming Out Day' project
July 15, 2021
Alex Biese led a National Coming Out Day video project that the NLGJA honored with the Excellence in Multimedia Award.
| Writer ARTICLES | Writer HUB | @ILoveGayWriters |
| Business ARTICLES | Business HUB | @ILoveLGBTBiz |


4 Post-Pandemic Lessons From LGBTQ+ Small Business Owners
July 02, 2021
Here's what you need to understand their pandemic situation and how we can all move forward together
| Business ARTICLES | Business HUB | @ILoveLGBTBiz |


Tip of the Day: Post Your Press Release On Your Site or Blog
June 26, 2021
Do you have a story you'd like to share with the world? Don't just send a press release out and hope the story gets covered. Post the story on your website, or a blog that's integrated with your website. Be sure to include some nice imagery, and if there are high-res photos and/or video, link to them in this story as well.

Pink Media - View More Article Entries | View Business Listing
| Blogger ARTICLES | Blogger HUB | @NewMediaLGBT |
| Business ARTICLES | Business HUB | @ILoveLGBTBiz |


Introducing #ILoveGay Iowa... part of the #ILoveGay Network
June 24, 2021
We recently wrote a blog post summarizing some of our #ILoveGay work in Iowa, in partnership with Tim Nedoba of GoGuide Iowa and Coralville Pride. This summary provides a pretty good overview of what #ILoveGay offers globally as well... With a focus on just the LGBTQ+ community throughout the state, #ILoveGay Iowa is a new type of media company that brings to the forefront the voices of both LGBTQ...

Pink Media - View More Article Entries | View Business Listing
| Business ARTICLES | Business HUB | @ILoveLGBTBiz |


Matt Skallerud - #ILoveGay Today
June 19, 2021
My guest today is Matt Skallerud, the President and Founder of Pink Media; a revolutionary company that specializes in LGBTQ+ online marketing. Back in 1995 when the internet was just in its infancy, Matt launched GayWired.com, which quickly skyrocketed to become one of the top 3 LGBTQ website

Pink Media - View More Article Entries | View Business Listing
| New York City, NY ARTICLES | New York City, NY HUB | @ILoveGayNYC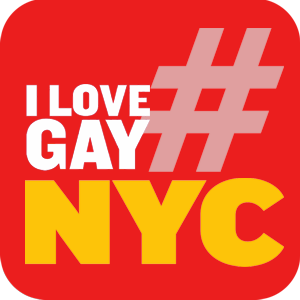 |
| Business ARTICLES | Business HUB | @ILoveLGBTBiz |


No ivory tower: Gay Times is evolving how it speaks to its audience
June 15, 2021
As Gay Times launches its new band of influencers – the GT133 – into the limelight in time for Pride, it is also seeking to transform how it speaks to its audience. The GT133 may be starting on TikTok, but the radical change they represent to the brand will extend far beyond one social network.
| UK ARTICLES | UK HUB | @ILoveGayUK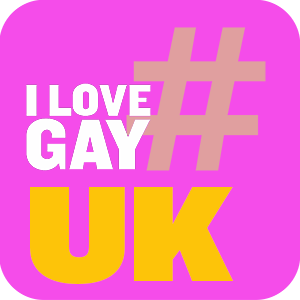 |
| Media ARTICLES | Media HUB | @NewMediaLGBT |
| Business ARTICLES | Business HUB | @ILoveLGBTBiz |